Contact Information for Christie Farms:
(503) 394-3192 voice and message
(541) 979-4837 (cell and text)
Mailing:
38165 Richardson Gap Rd.
Scio, Oregon 97374
E-mail by clicking here.
About Christie Farms
Christie Farms is operated by Jonathan & Cheryl Christie. We're entirely a family operation with Jonathan doing the labor and Cheryl doing the important work of raising our children and keeping dinner on the stove.
Our farm is a small second-generation family farm in the Willamette Valley of Oregon. Jonathan's parents originally founded the farm in the late 1950's. We're certified organic by Oregon Tilth and currently have approximately 30 acres in trefoil seed production.
While our specialty is Big Trefoil seed production, we also raise other legumes, grass seed, sheep, cattle, and timber.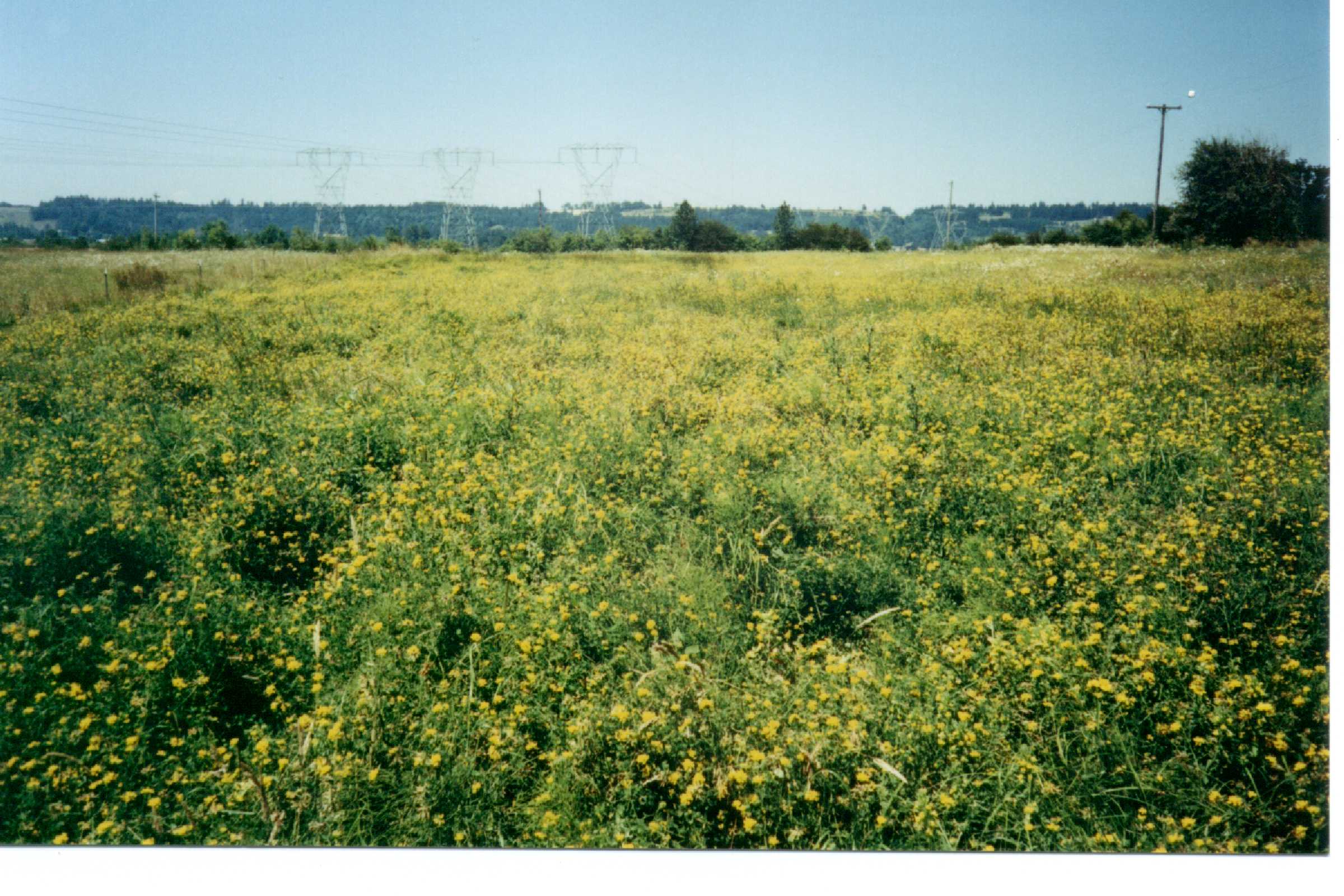 Our field of Lotus in bloom, mid-July